APPLICATION AND AWARD PROCESS
Develop: Develop your proposal idea and determine if you are applying for a Wave Grant (request of $1000 or less) or a Tide Grant (over $1000). 
Review: Review proposals with the administration to ensure that they are in line with the district's goals and specific school objectives. Discuss proposals with colleagues and solicit their ideas and support for participating in the program. 
Compose: Complete the appropriate grant application and have Principal/Building Administrator endorse the grant application. 
Apply: Please submit application 
Notification: All applicants will be notified of funding decisions in written form.
* If your grant application is approved and funded, please prepared and available to put together a presentation of YOUR GRANT IN ACTION for the Summer Kickoff Celebration event in June.
For questions or more information, please contact  [email protected]
There are two types of grants that will be available to eager North Kingstown School Department faculty and staff.  
Wave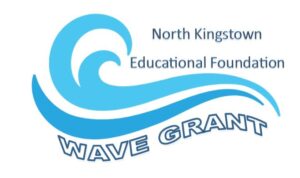 Under $1000.00 
Wave Grant applications are accepted on a rolling basis until funds are exhausted.  Grants awarded are intended to benefit students and spent within the current school year.
BOTH APPLICATION AND PRINCIPAL APPROVAL FORM NEED TO BE COMPLETE IN ORDER TO FUFILL GRANT REQUIRMENTS
Tide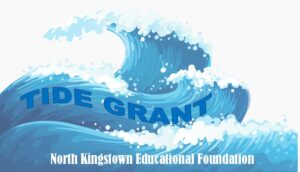 Over $1000.00 
Tide Grant Applications will have an application process and deadline.  These grants will be awarded at our Kickoff to Summer Celebration in June for the following school year.
BOTH APPLICATION AND PRINCIPAL APPROVAL FORM NEED TO BE COMPLETE IN ORDER TO FUFILL GRANT REQUIRMENTS