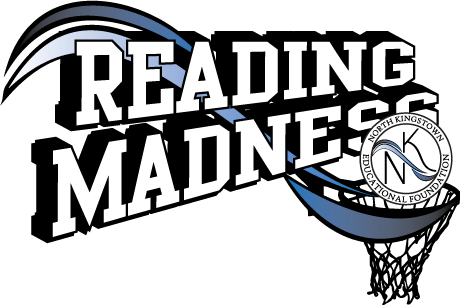 Annual town-wide reading challenge fundraiser benefiting the North Kingstown Educational Foundation 
Anyone can register and read for a school team.
Download the PLEDGESTAR app, register & create a reader profile and log minutes on your phone.
Registration & Donation Collection opens February 23 and closes March 15, 2023
Logging Reading minutes begin March 13st and ends March 22nd.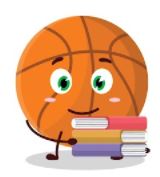 Sponsorships and Donations
Sponsorships and donations are encouraged to support the reader and help NKEF reach their goal! 
Donate to your Reader of Choice
Sponsor your Team of Choice
Foul Shot
Every 30 MINUTES logged
and
Every $25.00 in donations collected your
SCHOOL TEAM earns 1 POINT
Final Four
Top 4 School Teams (by score) in Final Four
School Team Scores & Rankings will be posted each morning NKEF Final Four Bracket is announced on March 23rd.
NKEF Championship READ March 23-27
Announcement of Schol Team and Reader Winners on April 1st.
CONGRATULATIONS FOREST PARK ELEMENTARY SCHOOL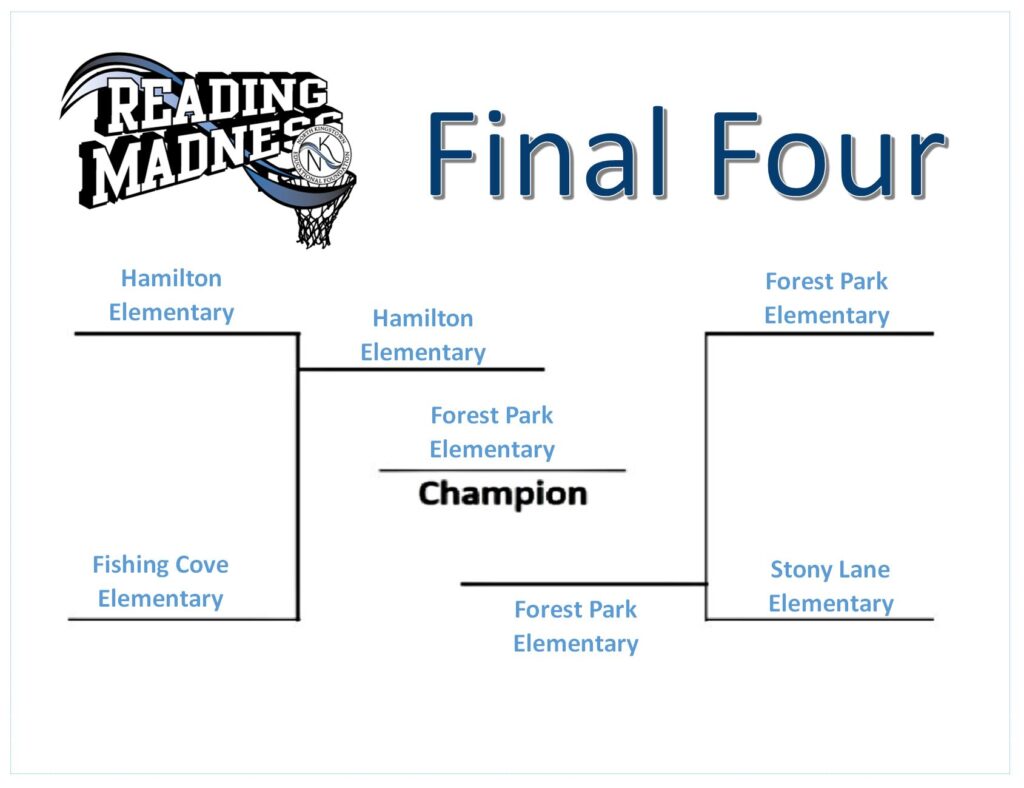 SCORE BOARD
March 23, 2023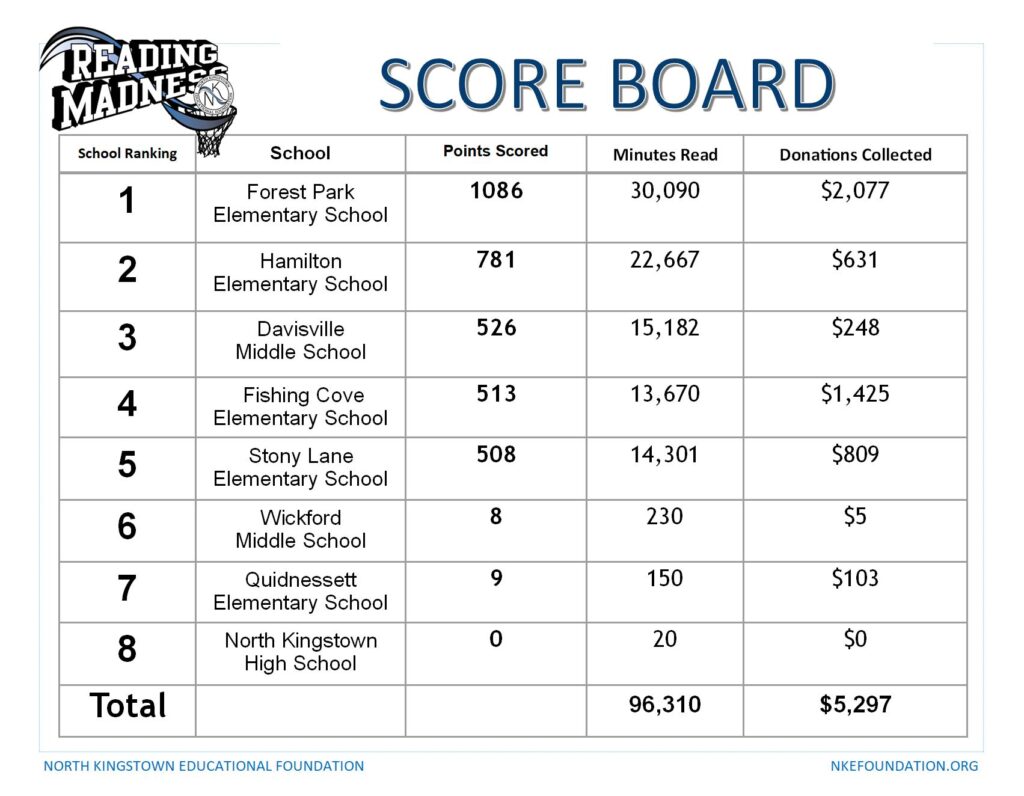 Top Readers
March 20, 2023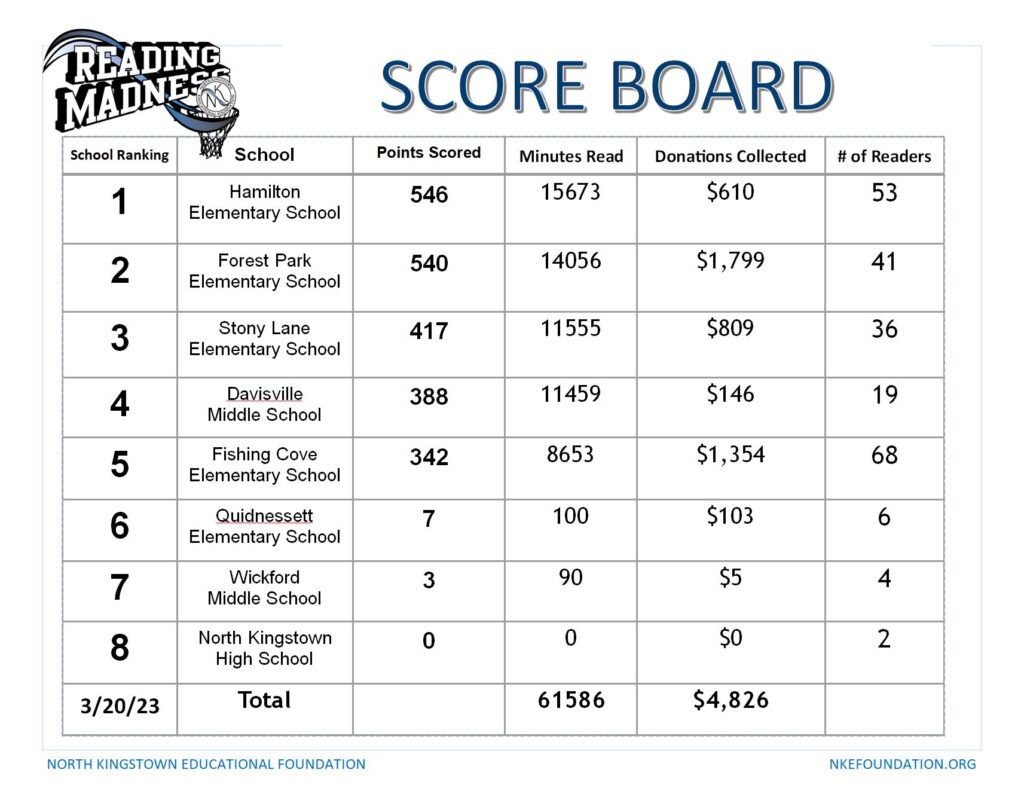 Top Readers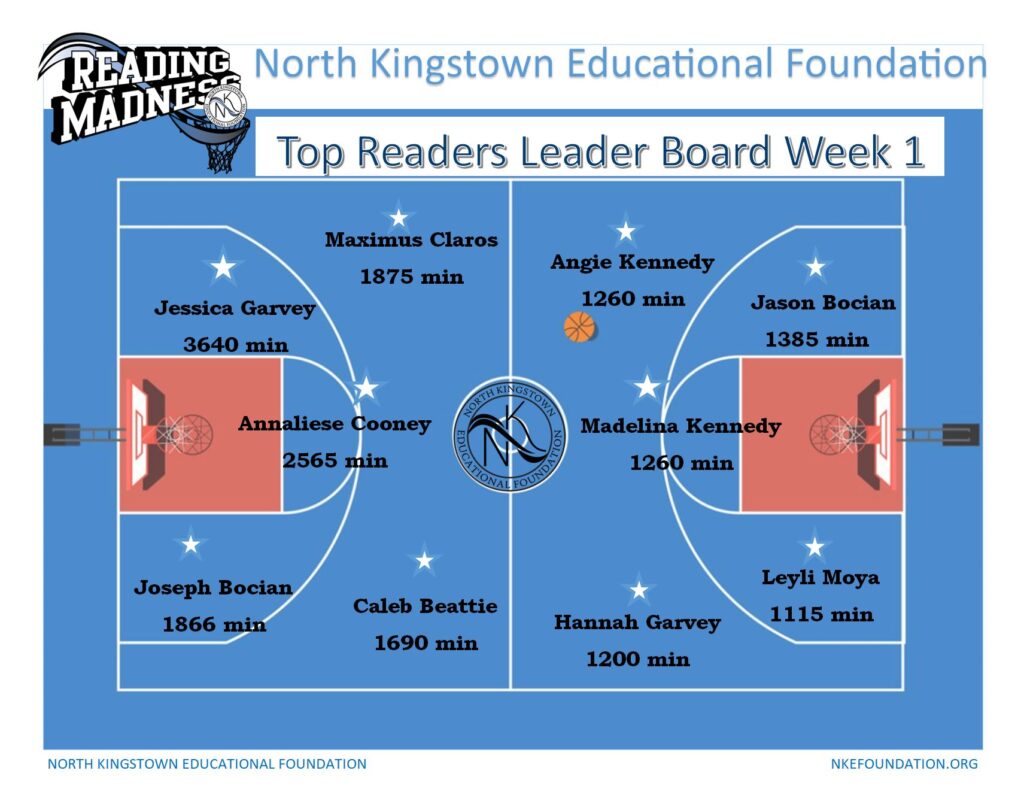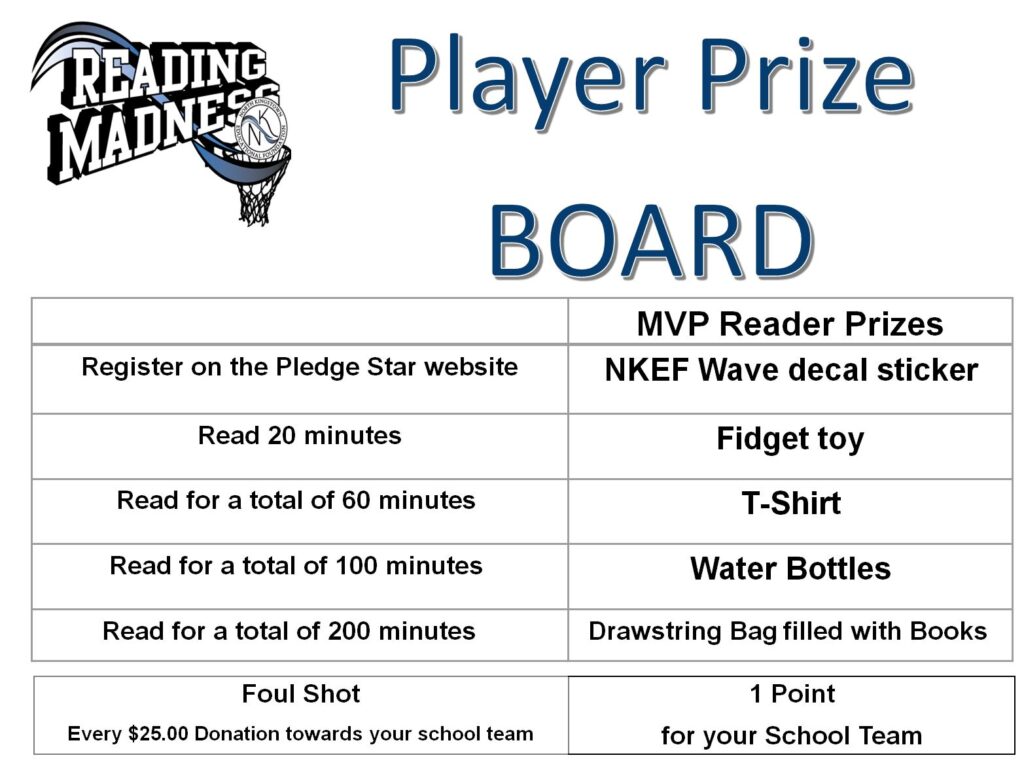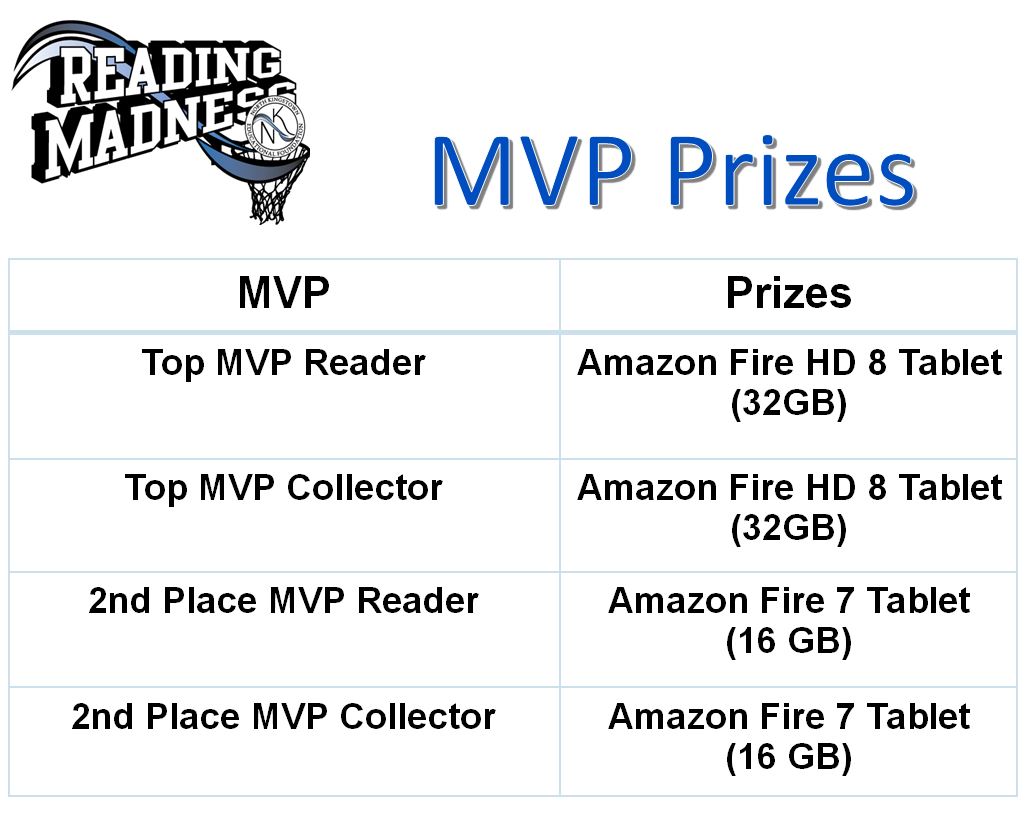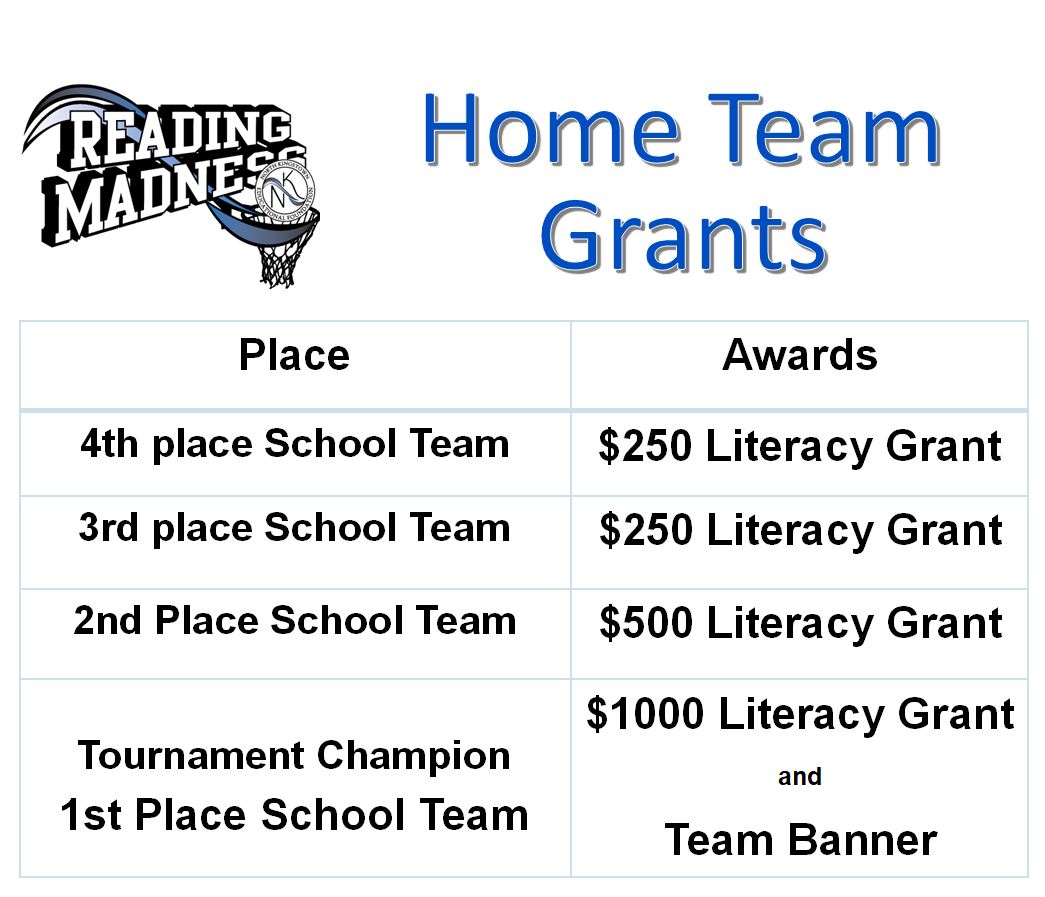 Award Ceremony and Charity Basketball Game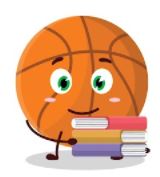 The NKEF will be collecting gently used books to "FILL A BOX"
Please consider bringing some books to share with our Library boxes around town.