There are many different types of crews that make the NKEF complete.
They include planning an event, reviewing grants, assisting with social media, fundraising and being a board member.
The commitment is as much as you can give at your own comfort level. Everyone has a skill to share and if you believe in supporting the education of future generations of NK, then this is the place to share your talents.
The North Kingstown Educational Foundation has set sail and we are in need of a skillful crew to make us successful!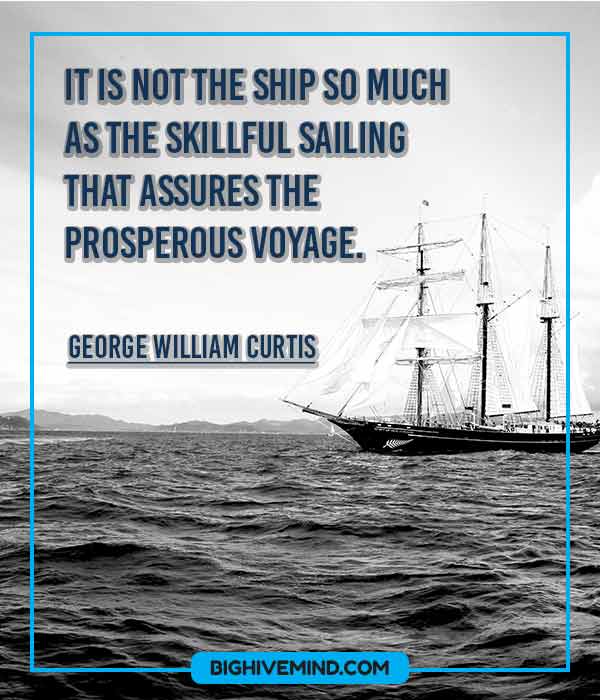 Events Crew (choice one event or more):
Town-Wide Scavenger Hunt (August-September 2020) : A free, safe and social distancing event for families to do while in the two week delay before school begins. They can choose to hunt around their house or neighborhood for items or around town for our NKEF logo signs with clues. Families will take pictures and complete an answer key to be entered into a raffle drawing. Volunteers are needed to :
Deliver logo signs to businesses during the weekend of August 29-30
Collect them after September 14-18.
Raffle prizes will also need to be delivered to families homes that win during the week of September 14-18.
Spook Out NK (October 29-31, 2020) : Town-wide event that invites homeowners to decorate their houses for Halloween so anyone can drive around and enjoy the decorations. It includes a contest of "Best Decorated" houses with prizes. Volunteers are needed to :
Recruit neighbors and friends to participate in this event
Create a list of addresses and neighborhoods and/or map to locate the houses registered to Spook Out NK
Set out luminary bags and battery operated candles in designated areas the night of October 29, 2020 before dark and pick them up November 1, 2020. Returned candles to NKEF by November 6, 2020.
Ugly Sweater Race Crew (December 2020) : Family road race for walkers/runners to complete a 5K and fundraise money for the NKEF. This event is scheduled to close out the Wickford Festival of Lights December 2020. This crew is an opportunity for anyone who has a passion for fitness and fun to make a difference supporting the NKEF. Volunteers are needed to:
Research Virtual race fundraising options
Figure out how to make this a certified and sanctioned
Develop the road map of the race
Plan out the end of the race festivities (virtual & in-person)
Attend meetings with Wickford planning committee
Catch the Reading Wave campaign (February-March 2021) : Volunteers are needed to spread the love of READING!! Anyone who has a passion for encouraging reading than this is the group for you!! Volunteers are needed for:
Library Box Project – NKEF is planning to install Library Boxes town-wide and need volunteers to "Build-a-Box", "Fund-a-Box" and "Host-a-Box". We have created a sample box with directions.
Community Read program – NKEF would like to offer a Community Read for the entire district at all levels. Volunteers are needed to pick a theme and books and develop the idea into action.
Town-wide NKEF Read-a-thon fundraiser – NKEF is planning to host a read-a-thon using an online tracker program. Anyone, young or old, who loves to read can sign-up to participate. Students of all grade levels will have the opportunity to join in through their schools. Proceeds will benefit the NKEF. Volunteers are needed to develop this idea with research, brainstorming and action.
Catch the Creative Wave (April-May 2021/Summer 2021) : Volunteers are needed to develop the idea of hosting an event so families can get CREATIVE!! Anyone with an imaginative, innovative and artistic mind is encouraged to join this group and help make this idea come to life in full color and awe.
Sidewalk Chalk Family Art project
"Catch the wave" themed art projects

Adult Paint night
Art classes for youth
Summer Fest (June 2021) : This is the NKEF end of the school year celebration. This event will be hosted at the NK Town Beach and include food trucks, live music, Art Project displays, corporate sponsors tents, Sand castle contest, a presentation of NKEF Grant award winners and more. Volunteers are needed to plan, organize and develop this festival into an end of the year event, families will love and want to see happen every year.
Grants Crew : This committee has two important tasks – 1. Help NKEF apply to federal grants and assistance and 2. Support the NKEF grant application process for NKSD faculty and staff. Volunteers are needed to
Research grants that the NKEF can apply for and help to complete applications
Create guidelines to follow for specific grant funds collected for the NKEF
Administrate the NKEF grant process
Collect and process all NKEF grant applications
Recruit individuals that live out of NK to evaluate the NKEF grant applications proposals.
Announce winners and support the Summer Fest event
Fundraising Crew : This committee is responsible for spreading the word about the NKEF and recruiting sponsorships of local businesses, corporations and individuals. If you enjoy selling and talking about something you believe in then this is the committee for you. Volunteers are needed to :
Creating and distributing sponsorship packets to potential sponsors
Meeting with potential sponsors
Confirming commits from sponsors
Communicating and connecting with NKEF sponsors for events
Advertising Crew : This team is responsible for publicizing and branding the NKEF. The NKEF needs your help launching the Foundation into the community and making it something that everyone knows and supports. If you have experience working with media, at any level, and willing to help with posts, press releases and blurbs – then this is the crew for you!! Volunteers are needed to work on :
Website
Social Media
Newspaper/TV
Event Coverage
Board Member : The NKEF is looking for members to complete our Board. We are in need of assistance with the monitoring, organizing, and overseeing of all NKEF activities.
Secretary
3-4 Members-at-large (1 representative from each of the crews – events, fundraising, grants and advertising)
Fill out the form below if you are interested