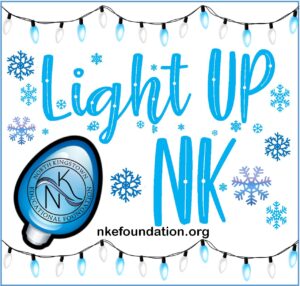 Light UP NK Maps Are Live
Click below to check out all the amazing Holiday Light Displays
Click here to VOTE for your FAVORITE location.
Recruit your neighbors, family and friends and make it a new holiday tradition!!
Holiday Decorating Contest
December 4, 2021 5pm – December 19, 2021
Registration – $25
Residential categories: Prizes TBA
Best in Show – (most votes overall) $100 cash prize
Holly Jolly Inflatables – Holiday Inflatables display
Deck The Halls – Traditional
(Live greenery, window candles, wreaths, lights)
Merry & Bright- (lights, lights and more lights)
Business Storefront Display Category 
Register your location by choosing the voting category you would like to be in and complete the online form and payment at
Voting is open on 12/3/21 and closes 12/19/21 at 12am
Luminary Event
December 18, 2o21 5-10 pm
 One night event to end the contest with a luminary bag display uniting streets and neighborhoods of  North Kingstown in a beautiful glowing exhibit for the holidays .  
A new map including Luminary areas will be available on 12/17 to follow & enjoy the sights. (In case of inclement weather : Rain date is Sunday, 12/19/21 and will announced by 12/18/21 at 12pm)