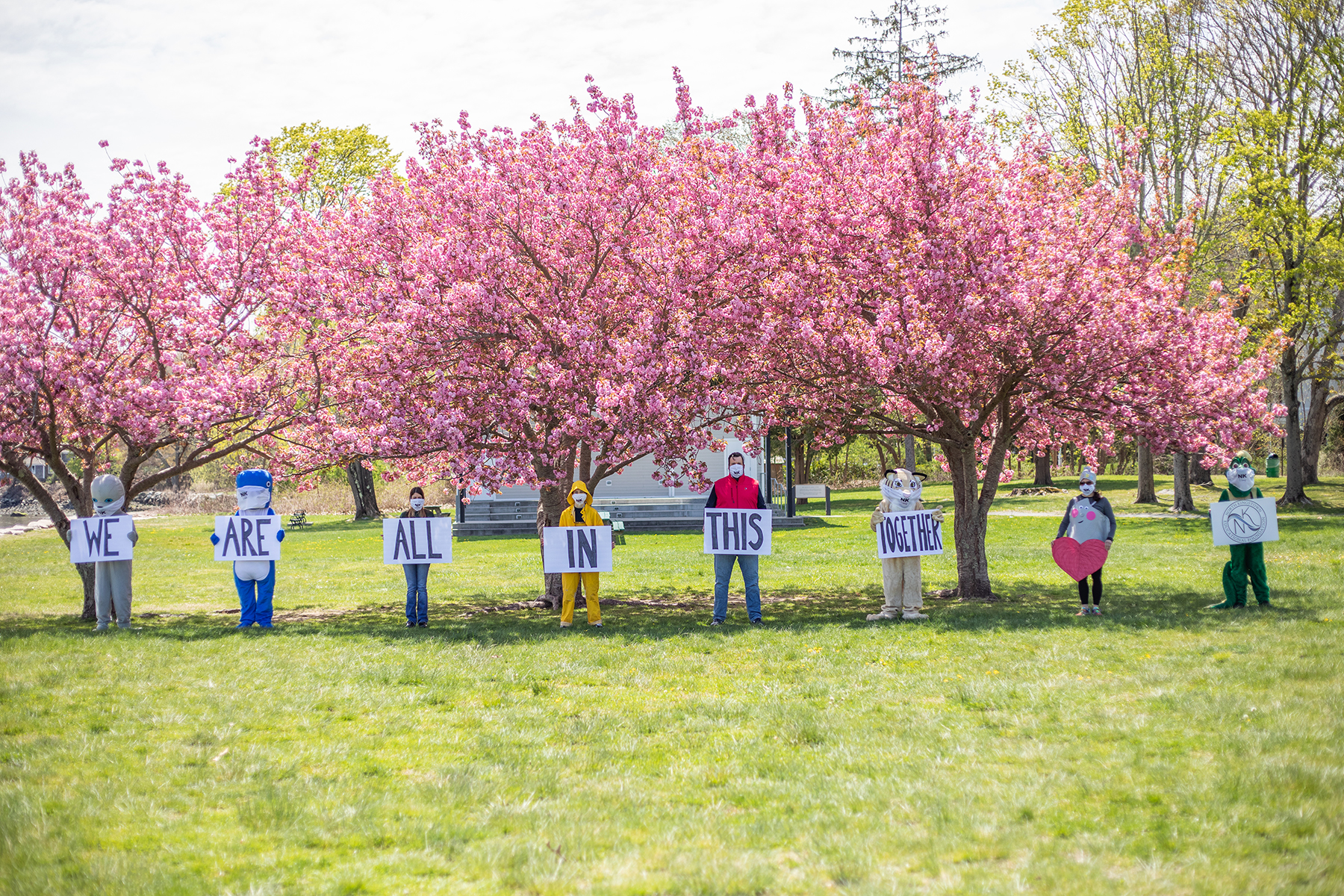 NORTH KINGSTOWN EDUCATION FOUNDATION ANNOUNCES FORMATION
North Kingstown, RI
June 8, 2020
The North Kingstown Education Foundation (NKEF) announces the formation as an independent 501(c)3 non profit organization. The mission of NKEF is to foster a community wide commitment to strengthening and enhancing the learning environment within the school district.
With the recent change by the Rhode Island state law prohibiting parental subsidizing student field trip activities, there was a need in NK for additional funding to support extra curricular activities. The NK PTOs evaluated the need, researched other town educational foundations, and joined forces to form the NKEF. The NKEF will enrich and increase the educational experience in North Kingstown by partnering with the community to finance projects that will offer opportunities to strengthen the core curriculum and to expand the minds of NK students. The Foundation hopes to offer district wide funds through a grant application process, which will allow the faculty and staff to plan projects that have a direct and immediate impact on NK students.
The goals of NKEF will provide funding for projects that further the students educational experiences, as well as invest in teaching and learning initiatives that are beyond the scope of those funded by the NK public school's system. This Foundation is committed to creating a formidable relationship between the schools and local businesses.
Co-founders, Robyn Albuquerque and Dawn Masterson, are both NK High School alumni and residents of NK who share a passion for giving back to the community. Together they have spearheaded the excitement and the creation of this Foundation to benefit all students and the future generations of NK.
To date, the Foundation has gathered representatives from all 8 schools in the NK district forming the unity of the Foundation and together they are "NK Strong." This photo is symbolizing how "We are all in this together" which is the spirit of NKEF for "today and every day."
The following North Kingstown PTO's endorsed this Foundation with contributing funds for startup costs and with support through volunteer efforts:
Fishing Cove Elementary School
Forest Park Elementary School
Hamilton Elementary School
Quidnessett Elementary School
Stony Lane Elementary School
Davisville Middle School
Wickford Middle School
North Kingstown High School
Since October 2019, NKEF meets monthly to discuss the formation, goals and projects. Now working on an adapted timeline, NKEF is focused on fundraising goals with grant opportunities for the upcoming school year.
Kicking off the first annual fundraiser, the Foundation has partnered with Rolling Greens Golf Course, on 1625 Ten Rod Road, NK for The NKEF GOLF DAY on Saturday, July 25 with tee times starting at 7 am. Play 9 holes with the portion of greens fees benefiting the Foundation. In addition, as a major supporter, the Carriage Inn, 1065 Tower Hill Road, NK will be on site supplying box lunches during the event.
Register online at www.nkefoundation.org. Registration is limited and tee-times are on a first come first serve basis. Deadline is July 20th.