The Madness has begun!!!
Thank you to all the schools and the readers that are participating in our Reading Madness Challenge. It is sure to be an exciting contest of reading and fun!!
Here is the current scoreboard to update you and share.
Future Scoreboard updates can be found on our website.
Final Four teams will be announced Wednesday 3/22 to read for the Championship until 3/27
Remember every 30 minutes read and every $35 in donations earns your school team a point.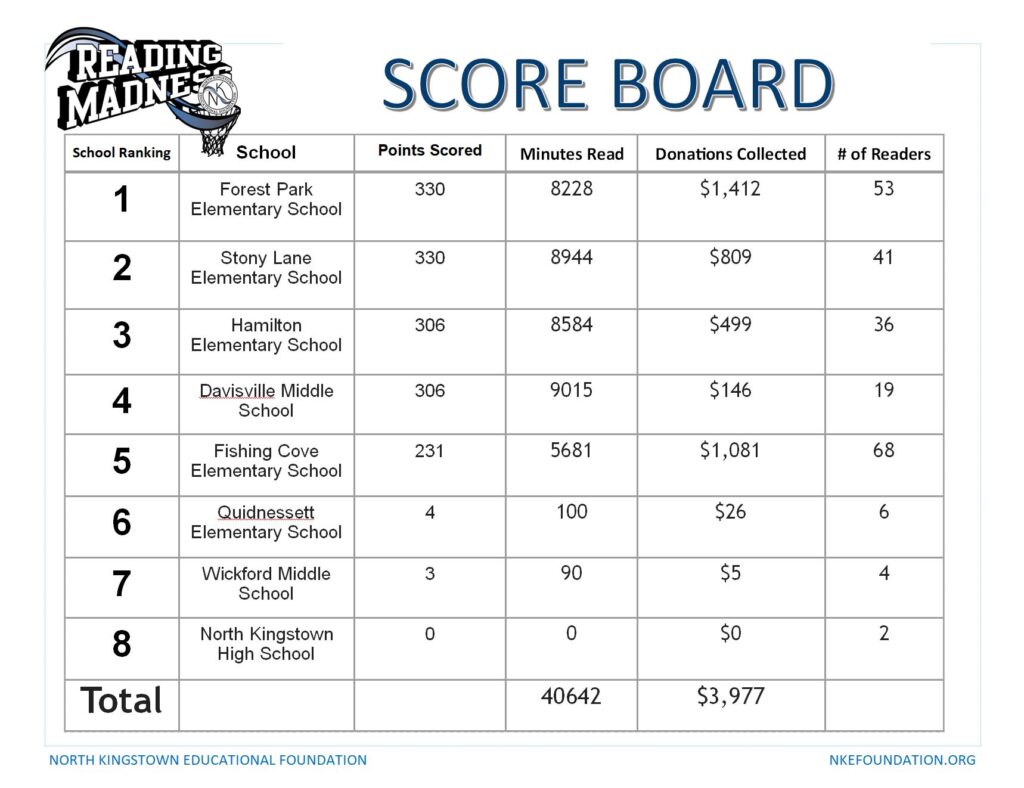 Let's Celebrate!!!  
Saturday April 1, 2023 @ 4:30pm Charity Basketball Gametime.
All the students who are registered readers in our annual Reading Challenge have earned a free ticket to this game. Top school teams will receive their literacy grant awards at the game, as well as all participants' prize pick up.
We are still looking for volunteers to play on the NKSD Faculty/Staff team coached by Lane Leedahl, as well as, volunteers to show some spirit with the NKHS Cheerleading squad and individuals who are willing to help support the event (prize distribution, concession stand and more). They would love to see someone from their school playing on the team!! Let's give them a game and a fun event to watch!! They earned it with their reading!! Basketball experience and practice time is optional!!! All volunteers receive a Tshirt.
Sign up here – Basketball game Volunteer Google form sign up
Thanks for Catching the Reading Wave with the NKEF!